A 17K BTU multi-flame burner and the Even-Heat™ 5K BTU simmer burner are two of five burners that make this 30-inch gas cooktop a workhorse for any kitchen. You'll love the feel of the metal control knobs and the continuous cast-iron grates that allow you to effortlessly move pots from one burner to another.
17K BTU Multiflame Burner
Works as an all-purpose professional burner, providing the ability to use both high- and low-temperature cooking methods so you can go from a boil to a simmer without changing burners.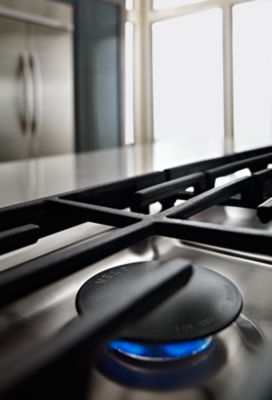 Even-Heat™ 5K BTU Simmer Burner
A diffuser plate allows more control of the flame at the lowest setting, for more precise simmering and melting.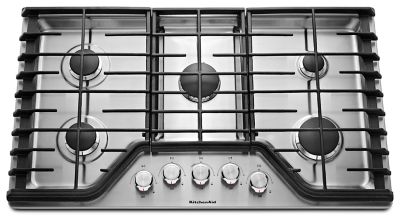 Electronic Ignition
Automatically lights burners so no standing pilot light is needed.